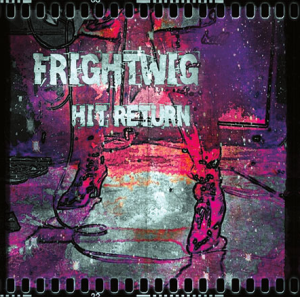 Frightwig's new self-release EP 'Hit Return' has been released!
Frightwig revisit their beginnings, by re-recording "Crazy World", "My Crotch", "Big Bang" and "A Man's Gotta Do, What A Man's Gotta Do". Bonus fifth track previously unreleased is "Crawford's Song".
The EP is available now at iTunes, Amazon, or on CD from CDBaby.