KQED: Frightwig, Legendary SF Punk Band, Is Still Smashing the Patriarchy at 40

In 1993, at the height of grunge's powers, Nirvana hit the stage at New York City's Sony Studios and recorded one of the most beloved MTV Unplugged sets of all time. Videos of the performance continue to garner tens of millions of views on YouTube. What few people might notice, however, is the white T-shirt Kurt Cobain wears under his iconic green cardigan. It's a Frightwig shirt, worn to honor the all-female San Francisco punk band that smashed barriers in the '80s underground scene.
Frightwig was an undeniable influence on bands like L7, Faith No More, the Melvins and, in particular, Hole. Courtney Love once said: "Me, Kat [Bjelland from Babes in Toyland], and Jennifer Finch [from L7] all watched Frightwig on the same night and all decided to start bands the next day. Frightwig are the true grandmothers of riot grrrl."
Well, riot grrl is back — and so are its godmothers. In its original incarnation, Frightwig released two albums — Cat Farm Faboo (Subterranean Records) and Faster, Frightwig, Kill! Kill! (Caroline) — plus a couple of EPs. Now, 40 years after the outspoken band first formed, they're releasing a new album, We Need to Talk. The record sees original bassist/vocalist Deanna Mitchell and guitarist/vocalist Mia d'Bruzzi joined by guitarist Rebecca Sevrin (in Frightwig since 1986), drummer Tina Fagnani and keyboardist Eric Drew Feldman. They'll celebrate the album release with a show at Bottom of the Hill on Friday, Sept. 29.
We Need to Talk includes Frightwig's 2014 single, the fiercely feminist "War on Women," and swings frenetically between overtly political content (like "Redistribution of Wealth" and "Hot Air Rising") and the deeply personal. "What Is Love?" for example, is a rip-roaring ode to single life that starts with a proverbial "toilet full of boyfriends" and ends in a furious crescendo that includes lines repurposed (and drenched in sarcasm) from the Rolling Stones' "You Can't Always Get What You Want" and The Beatles' "She Loves You."
Elsewhere on the 11-tracker, there's "Aging Sux," a frenzied 43-second anthem of empowerment for anyone wishing to age ungracefully, and "Ride Your Bike," a catchy, humor-imbued ass-shaker. In contrast, "Shine Your Light" is a five-minute ballad written and sung by original Frightwig drummer Cecilia Kuhn, who passed away from cancer in 2017. "Shine Your Light" will be released as a 7″ single adorned with Kuhn's face and middle finger, still proudly held aloft.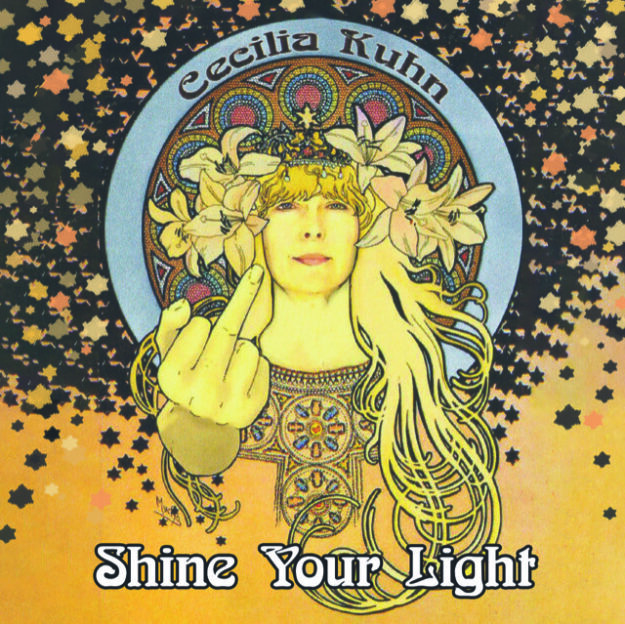 Frightwig were one of those bands that slammed open a lot of doors for others, but never quite got the props they deserved themselves. We Need to Talk is an opportunity to right that wrong.
Frightwig's 'We Need to Talk' is out via Label 51 Recordings on Friday, Sept. 29. To celebrate the release, the band plays Bottom of the Hill that night, with openers False Flag and Chaki.