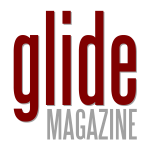 SONG PREMIERE: Long Time Cult-Favorite Frightwig Reignite Punk Fury Via "What Is Love?"
Marking 40 years of existence isn't for the musical weak and Frightwig has certainly made out like its own version of Lavender Country- highly influential- yet only one in thousands know of. But this band still sounds impactful and furious even in 2023.
Since forming in San Francisco in 1982, Frightwig has been wielding joy and smashing the patriarchy. With life-changing live shows that spread revelry and revolution, Frightwig became a formative influence on the Riot Grrrl movement and paved the way for the likes of Hole, L7, and Lunachicks, among others.
The band's cult-favorite albums Cat Farm Faboo (Subterranean Records 1984) and Faster, Frightwig, Kill! Kill! (Caroline Records 1986), plus the EPs Phone Sexy (Boner Records 1988) captured the hearts of fellow freaks and outcasts. Tours with Flipper, Butthole Surfers, and Redd Kross saw Frightwig screaming and shredding their way through glass ceilings and unapologetically leaving behind a pile of shards.
After co-founder Cicillia Kuhn passed away in 2017, her bandmates made the decision to honor their sister's wishes that Frightwig forge ahead. Co-founders Deanna Mitchell (bass, vocals) and Mia d'Bruzzi (guitar, vocals) Eric Drew Feldman, and veteran Frightwig guitarist Rebecca Sevrin returned with We Need to Talk… in 2023, a collection of 11 songs (four of which were previously released) recorded with Kuhn on drums, vocals, and accordion. The band added new drummer Tina Fagnani to complete the lineup and continue a legacy 40 years in the making. Over the years, the lineup featured different casts of characters — including the most recent permanent addition, Eric Drew Feldman (Captain Beefheart, Snakefinger, Frank Black, Pere Ubu, PJ Harvey), in 2012 — but the core tenets of the band never wavered. More than just a punk rock coven, Frightwig is a vehicle for art as activism and have certainly contributed to the American counterculture rooted in their hometown.
Glide is premiering the vivacious "What Is Love?" that sounds like the modern indie punk angst of Wet Leg with the bravado of X-Ray Spex and punks's pioneers. While it is safe to say Frightwig helped start a movement, it's still never too late for them to reignite a musical flame again and "What Is Love?" sounds authentically primal and vital.